Piña Coladas have never been happier!
Welcome to Florida! 3 different locations join the Montaña Azul pineapple show off. Piña Coladas consumers have never been happier!
From April 2022 we will be offering Montaña Azul pineapple in its own pineapple juice at the Supermarkets
Bravo Weston (15860 W State Rd 84. Sunrise, FL 33326)
Broward (8030 Pines Blvd, Pembroke Pines, FL 33024)
Festival (14870 N Kendall Dr, Miami, FL 33196)
The shelf will be showing the indication: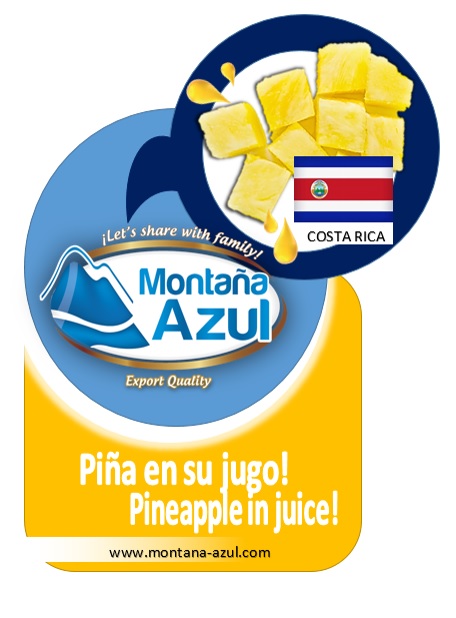 The Promotion Agency for Costa Rican products ( PROCOMER ) started a test in Florida with some of the best products of Costa Rica and Montaña Azul is thrilled to be part of this activity.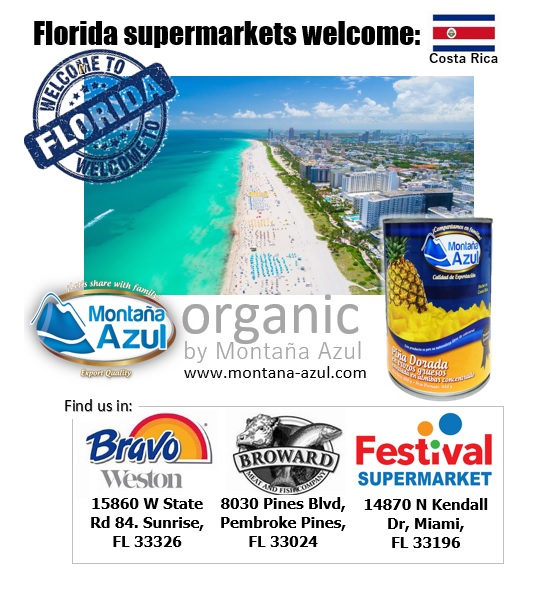 Operations Director for Montaña Azul Pamela Arias shares the good news "Florida is a great destination for this iconic costarican pineapple, people here know our country very well and they come often to visit as tourists to enjoy the vaste variety of fruits we have. Costa Rica is a fruit garden and Montaña Azul is delighted to bring them some of it at their doors".