We never forget our first time! 😉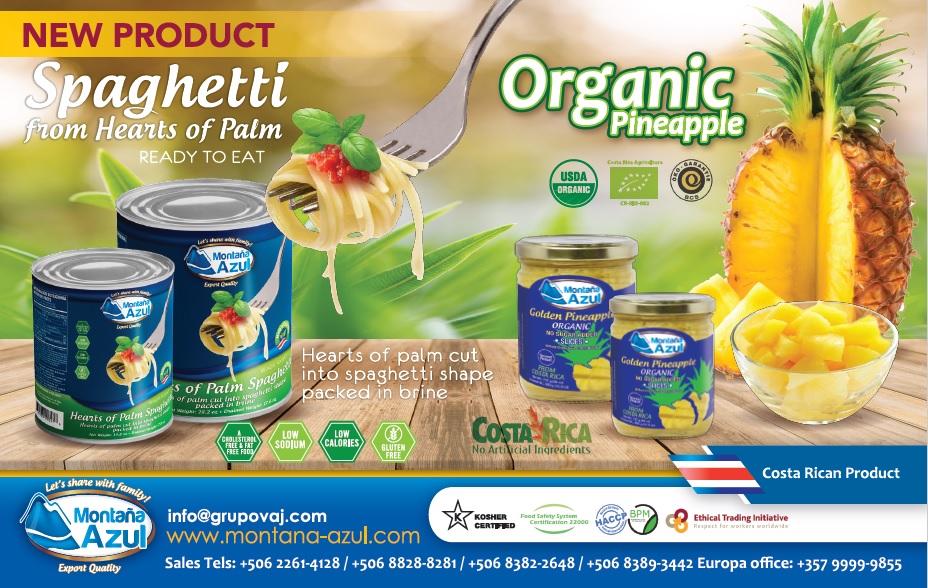 We prepare the first time at the show Natural Products Expo West in California. Our Booth is going to be at the Costa Rica Pavillion. Montaña Azul team is excited because this show gathers consumers, premium on ensuring their health and wellbeing while others increasingly looking toward social responsibility and sustainability. They are all our values so we are a natural match for these crowd.
This is an experience we looked forward participating; it allows us to network, see new products, and explore new ideas. Our COO Pamela Arias will be atending the show to meet with our friends, as commented by Mrs Arias " This show is a great stage for our organic pineapple and spaghetti noodles, since they are trends. Also we brought cassava gluten-free burgers, banana leaves frozen and our canned cassava for the ethnic distributors"
Virtual Booth 2023 and 1615 Booth at the North Hall:
Our agenda is available online because of the existance of a Virtual Booth, featuring everything our company Montaña Azul have lined-up for your in-person and digital experience! Download the Expo West Mobile App! and find us there, see our products and new ideas.
If you come to the show, we look forward to seeing you in person and if not, then see you online! Between 60,000 and 65,000. Based on current percentages, the total buyer audience will make up an estimated 60% of that total.
About the expo : Natural Products Expo West is the leading trade show in the natural, organic, and healthy products industry. Starting from 8 of March with the Fresh Ideas Organic Marketplace, and then the ACC North Halls.