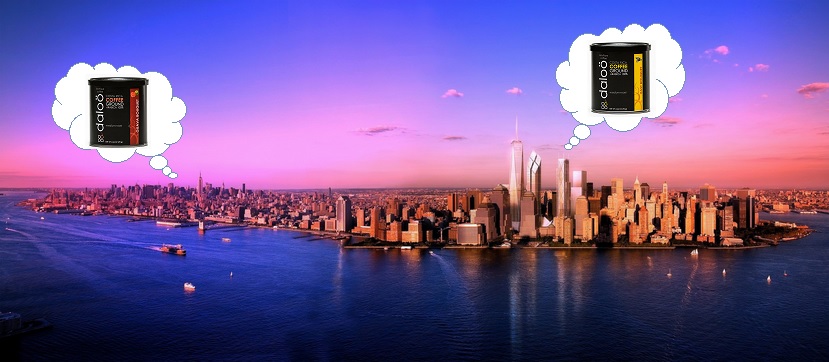 The big apple welcomes a new inhabitant !
Daloö Coffee will take the its first steps in United States at different stores in Queens, Manhattan, and NewJersey. This is part of a focus research that will validate the Boutique Coffee, produced by Agromercadeo El Diamante, a sister company of Montana Azul, responsible of the coffee Division.
The stores of Amish Market, Best Yet Market, Cucina Liberta, Garden of Eden, Gristedes, MortonWilliams, WestSide Market and Zeytuna, will offer to few of its customers to buy from their shelves our 250 g Daloo Coffee for a limited time. We will be having a result of this first study and our boutique coffee might be making it big in the city that never sleeps.
Daloö Coffee is a product dedicated for those coffee lovers that value an extra note of aroma in their coffee without loosing the intense flavor of an excellent roasted bean. Our coffee is collected by hand, dried by the sun and selected by a water process in our facilities.
But… what is this name for a coffee ?. No. Is not from any scandinavian language.
A native costarican culture called "Cabecar" has a language that has successfullybeen recovered, from its extinction. Daloö  belongs to those recovered words and means " brilliant " .    Beautiful name huh?
Now that you know… order your Daloö boutiquet coffee 12 pack with different aromas at www.daloo-coffee.com.