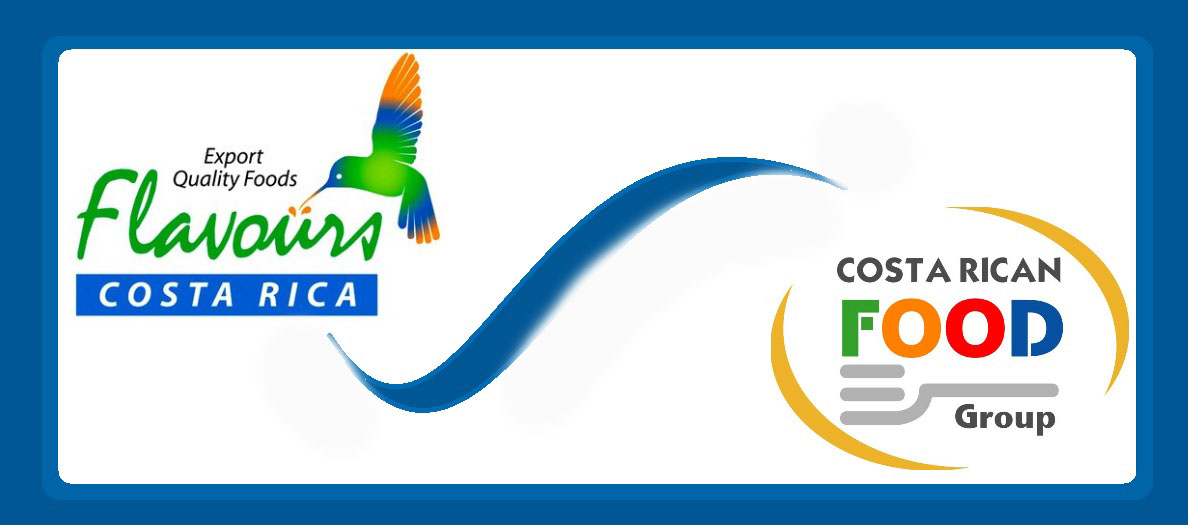 As we say: "the friends of my friends… are your friends too!.
Joining the food consortium Costa Rica Food  now allows our potential clients to find our products among nougats, spices, tea, liquers, seasonings, honey, cajeta sweets. Everything from serious companies doing their best to represent the best of Costa Rica.
At Montana Azul the philosophy has been to create synergy and facilitate any process that impacts Small and Medium companies positively : participation in food shows and promotion of the products, technical help and certification, training and sharing of experiences. The possibilities increase when we work together.
Already in 2010 the company  joined the food group Flavours of Costa Rica along with other companies exporting snacks, water, syrups, gluten free flours, chocolate and bread products.
As Pahola Arias, Manager for the consortium projects says " We are team players, we all believe in one single vision : to put Costa Rican foods on the table of the exigent markets. We believe in team work and we believe that we think our products can compete globally"